FLORIDA CAMPER RENTAL Offers a Unique Camper Rental Experience that the Whole Family is Sure to Enjoy!
Florida Camper Rental is the preferred full-service RV rental source for Disney Fort Wilderness, Westgate River Ranch, NASCAR, Sebring Raceway and Florida Campgrounds. We offer luxurious custom 5th wheel RV rentals, and travel trailer camper rentals.
Fort Wilderness & Westgate River Ranch RV Rental.
Book Your Campsite & RV Camper Rental by Making Just one Phone Call to
(863)-605-3995
(863)-605-3995
All of our RV camper rentals have heat and ice cold air conditioning and come with all your needs for camping. We also include 4 comfortable camping chairs, an extra outdoor table, eating & grilling utensils, salt n pepper, pillows, linens, towels, facecloths, trash bags, coffee pot & filters, first aid kit, 1 roll of paper towels & 4 rolls of RV tp, plus much more. And the best part about it is that WE INCLUDE EVERYTHING with your camper rental AT NO EXTRA COST & NO HIDDEN FEES. There is NO DELIVERY FEE to Fort Wilderness Campground or Westgate River Ranch. Whether Renting a Fifth Wheel, Travel Trailer, Hybrid Pop Up RV for your Disney Fort Wilderness or Westgate River Ranch adventure. Florida Camper Rental makes renting an RV affordable and convenient to do.
Florida Camper Rental Offers So Much More
WE ARE ALSO REGISTERED DISNEY TRAVEL AGENTS. We can book your campsite and Fort Wilderness Camper Rental for you. Along with tickets and meal plans if needed. We can save you time and money when you choose to rent a camper or recreational vehicle with Florida Camper Rental. We make renting at Fort Wilderness Campground affordable and convenient. AAA members let us show you how to save up to 20% off your Fort Wilderness Campsite!
Featuring Cloud 9 Memory Foam Sleep System Mattresses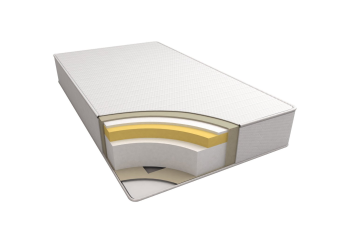 RENT OUR RV IN FLORIDA FOR A GOOD NIGHT'S SLEEP. All of our 5th wheel RV rentals and travel trailers RV rentals have memory foam toppers on the main bed. Soon to be updated with the Cloud 9 memory foam sleep system mattresses!!! You can view our video tours to help you decide on the right RV rental for you and your family. We are here to help you and can assist with choosing the right RV for your family.
NEED A  RV RENTAL FOR 2 NIGHTS? No Problem. We can offer a RV rental for two-night stays at Fort Wilderness & Westgate River Ranch. Certain campers are not available for 2 night rentals. Please refer to our rates page.
Need Internet Access via Wi-Fi Hot Spot? If your in need or would like to have internet access via Wi-Fi hotspot we have you covered.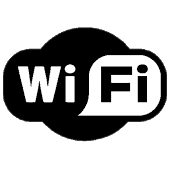 WANT TO BRING YOUR PET? We have two Pet Friendly RV's. We do not allow pets in all of our campers. Currently only two are classified as pet friendly. The Jayco 5th Wheel and the Keystone Zeppelin are pet friendly.
Disney Fort Wilderness Approved Fire Pits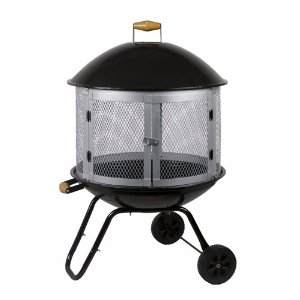 Disney Fort Wilderness Approved Fire Pit. A campfire is a nice touch to complete your camping experience. However you must have a Fort Wilderness approved fire pit in order to have a campfire while camping at Disney's Fort Wilderness Campground. Approved fire pits are available with your Fort Wilderness RV Rental for just $40 for your entire length of stay. Price includes a bag of wood. More wood available upon request.
Renting an RV at Disney's Fort Wilderness Resort & Campground offers over 700 campsites and is nestled between the Magic Kingdom and Epcot. All campsites have electricity, running water, BBQ grills and picnic tables. Be sure to reserve early for all Holidays and Spring Break fills up quickly. Florida Camper Rental for a Fort Wilderness RV Rental of a lifetime.
Westgate River Ranch RV Resort & Campground offers a Western Ranch setting with 1,700-acres of wildlife and fun. Luxurious beautiful campsites and family fun amenity's including a Rodeo, Horseback Riding, Airboat Rides, Archery Range, Basketball Courts, Boat Rentals, Bungee Jumper, Dinner Hayride, Fishing, Horseshoes, Full Service Marina, Mechanical Bull, Mini Golf, Nine-Hole Golf Course, Petting Farm, Pony Rides, Rock Climbing Wall, Street Party, Swamp Buggy Rides, Tennis Courts, Trap & Skeet Range, Video Arcade, Zip Line, Swimming Pools & Spas, a private airport. Yes, you can even fly in or bring your boat. This RV resort is an absolute must do.
You Just Need to Bring Your Food and Clothes! We Handle the Rest!
Florida Camper Rental is the Full Service Preferred RV Rental Company. We offer an elite service for Fort Wilderness RV Rentals, Westgate River Ranch RV Rentals, NASCAR, Sebring Motor Speedway, and most campgrounds across the state of Florida. Our focus is to provide you and your family with a comfortable, clean, affordable and convenient RV rental experience. We deliver and set up everything for you. Inside your RV rental you will find all the amenity's that you would expect to find at home. So there is no need to over pack. Just bring your food and clothes, show up. Relax and enjoy! When choosing a rental for Fort Wilderness Campground, Westgate River Ranch, NASCAR, or a Florida State Park. We strive to provide a more affordable and a superior full service RV rental experience compared to other larger outfits in the camper and RV rental sales industry. We service most campgrounds within a 125 mile radius of zip code 33827 including but not limited to Disney Fort Wilderness Campground, Westgate River Ranch, Sebastian Inlet, Highlands Hammock and a wide range of NASCAR Speedway Races.
We are here to make your Fort Wilderness RV Rental Experience One to Remember for Years to Come!
We set up and delivery your Fort Wilderness RV Rental & Westgate River Ranch RV Rental plus include all of your camping needs along with paper towels, toilet paper, face clothes, towels and linens for the beds which are already made for you just like if you were checking into a hotel. To see a complete list of everything that we include in our rentals have a look to the right.

Florida Camper Rental takes great pride in our service and RV Rentals. All of our RV's are professionally cleaned and maintained. Rest assured knowing that we are committed to providing our guest with a Fort Wilderness RV rental experience of a lifetime. The whole family will remember for years to come. Please know that we will be there for you to answer any questions you may have at any time that you may have a question. We are committed to helping you plan a successful camping trip vacation.
Florida Camper Rental is Committed to Helping You Plan a Successful Camping Trip.
NASCAR RV Rentals Florida Camper Rental knows that not just any RV rental will do if you really want to experience a race in the infield. Just picture yourself viewing a race way up high on top of a RV with the track just a few feet away. Your going to want to check out our custom designed 5th wheels that will blow you away and get you closer then you ever dreamed of to all the action. If you're a NASCAR fan then you are really going to enjoy staying in the infield and watching the race on the roof top of an RV that is specifically outfitted to view NASCAR Racing events. This is a must do for any NASCAR racing fan. Please see our NASCAR page for motor speedways that we service. View this video taken 2013 @ Coke Zero 400.
We are on Facebook. We invite you to come visit us on our Florida Camper Rental Facebook Page. Come see what our guest have to say about our RV rental service and their Fort Wilderness RV Rental Experience. We update the page frequently with pictures & videos of our camper set ups at Fort Wilderness Campground. And all around the Central Florida Orlando area. You will also find a lot of extra pictures & videos along with being notified of our latest additions to our fleet.
We are also on Youtube. If you're wondering which Fort Wilderness RV RENTAL would work out best for you and your family then you are definitely going to want to check out our Florida Camper Rental YouTube Channel. Here you will find VIDEO TOURS of all of our RV units and provide you with a walk through, so you can see exactly what to expect upon your arrival. You can get a really good feel of the campers' layouts also to help you decide which camper rental would work out best for you and your family.
We are also on Twitter. If you are on Twitter we invite you to follow us @FloridaCamperRental to view our latest tweets and updates.